Three-dimensional wood carving , snow, Christmas tree and elk.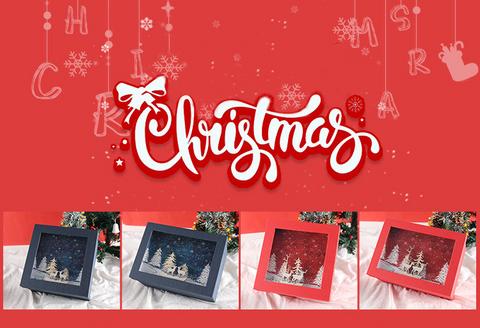 This Christmas Gift Box is included a window cover which is a 3D wood carving.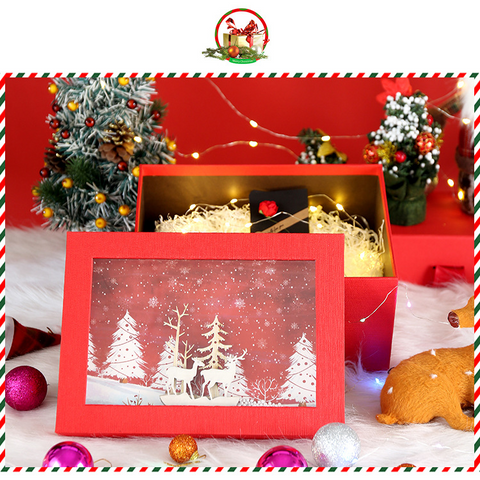 Shaking the box and you will see a picture of a snowy Christmas tree and elk.
Stylish Christmas Gift Boxes: Each box has a rectangular clear window that adds a nice touch for an easy view when gift-giving. Just add a ribbon and bow for a more festive holiday look.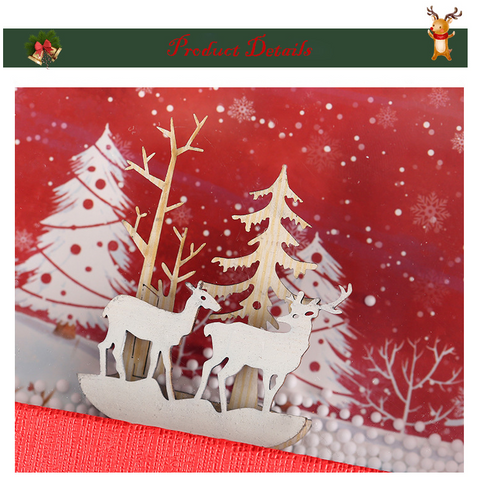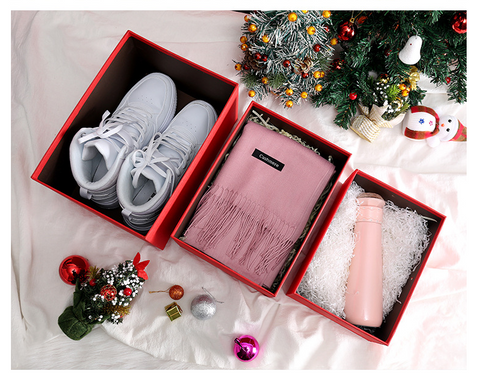 Widely Use: This Boxes are suitable for Xmas gift, showers, weddings, baking competitions, fairs, or your business, kids school event, special occasion, catering or birthday cupcakes, holiday gifting.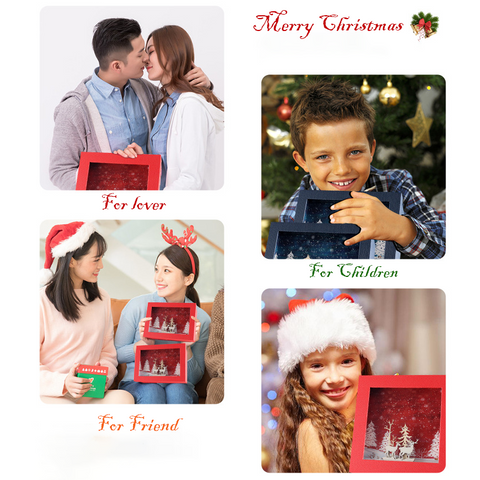 Package Dimensions:
Square Small Size : 8.4*8.4*3.3 inch (21.5*21.5*8.5 cm)

Square Middle Size : 8.8*8.8*4.7 inch (25.5*25.5*12 cm)

Square Large Size :  11.2*11.2*5.9 inch (28.5*28.5*15 cm )

Rectangle Small Size : 10*7.4*4.7 inch (26*19*12 cm)

Rectangle Middle Size : 11.3*8*6 inch (29*21*16 cm)

Rectangle Large Size : 12.4*9*7 inch (32*23*18 cm)
Why Choose Our Christmas Boxes?
1. Affordable -- 2 styles,  Christmas tree and two elks. Glitter dome sparkles and swirls Snowflakes magically flurry about when shaken. Cute and Bright. Be popular in children and adults.
2. Premium Material -- Made of durable and environmental protection paper, which is sturdy and reusable, the best choice decorates for your Christmas decorations.
3. Double Use: After Christmas party, weddings and birthday, The Party Gift Bags also be daily use, shopping and classroom.